The prints above come pre-packaged in clear packs with all supporting information inside the packages. Print size is 11"x17". Each print is hand signed and numbered by the artist. Only 500 are available for each new print this year. Get them while they last!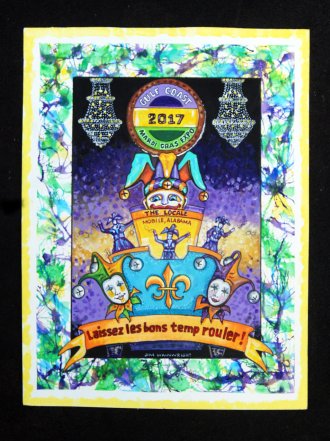 Official Gulf Coast Mardi Gras Expo fine art print for 2017
Title: " Let The Good Times Roll "
Artist: Jim Wainwright
Size and style: 11''x14'' Limited Edition Signature Fine Art Giclee Print
Each print is signed and numbered by the artist
Only 80 prints available
Pre-Order on this site or purchase at the Expo
---
Joe Cain
50th Anniversary (1967-2017)
The Joe Cain Procession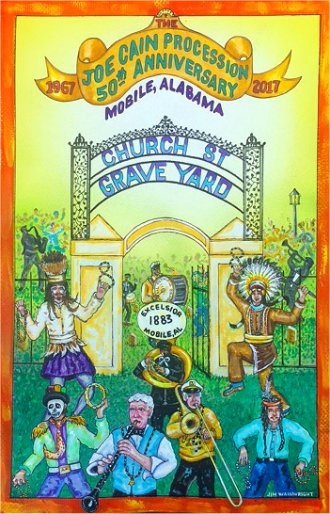 "THE JOLLY LEPRECAUN"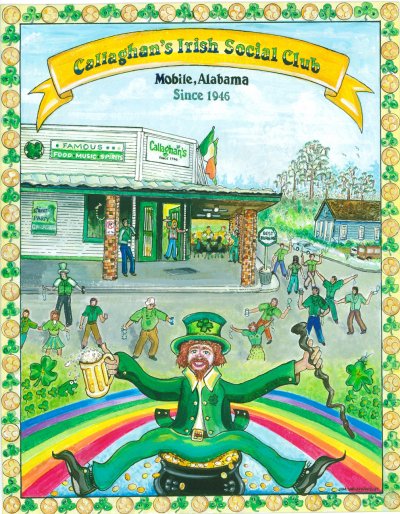 Callaghan's Irish Social Club
Mobile, AL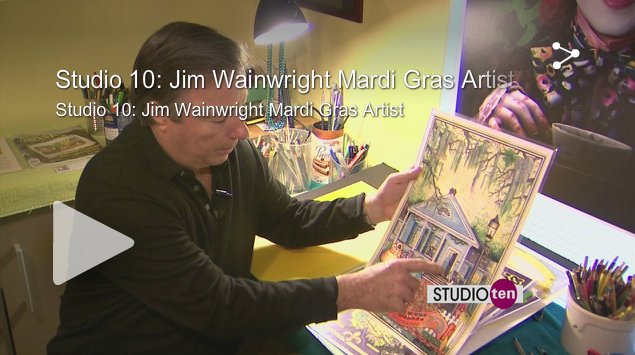 Click to view Jim Wainwright's Studio 10 interview
LEGENDARY CHARACTORS OF MOBILE'S GREAT MARDI GRAS CELEBRATION


Weavo the Clown

Pricing for Limited Edition Prints:
1-5 $30.00 Each
6-9 $25.00 Each
10+ $20.00 Each

*All prices are plus shipping of $5.95 (and plus 10% sales tax in Alabama only).

To view prints from past series go to Prints page.

Mail check or money order to:
Jim Wainwright
Suncoast Graphics
801 Timbers Drive
Mobile, AL 36695

Or call 251-895-0212 or toll free 888-309-7446.
Fax orders to 251-607-7264.

For wholesale orders and special quantity discounts please call us or email: signad2@aol.com.


Chuckles the Clown


The Mardi Gras Man
Please call Jim Wainwright at 251-895-0212 if you would like to commission an original art piece.
Prices start at $150.
---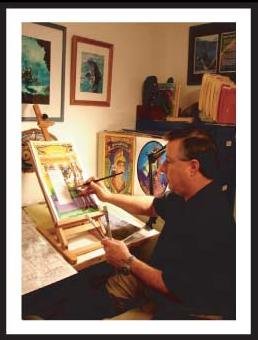 Aquatic Art and Photography by Jim Wainwright at AquaSpherePhotography.com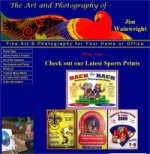 Zalea Magazine: Artist Jim Wainwright Paints the Vivid Soul of Mobile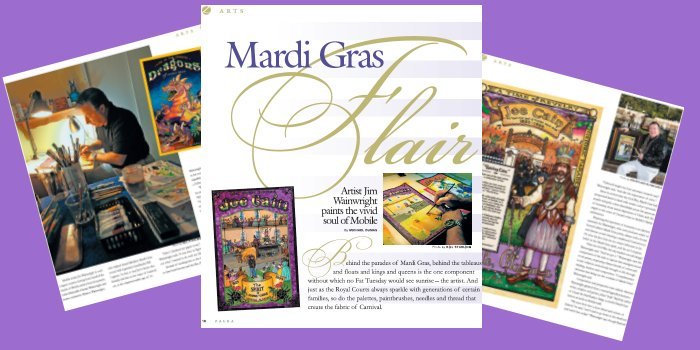 View Zalea Article: Page 1 • Page 2 • Page 3 • Page 4
Can't view these pages? You may need Adobe Reader. It's free to download.
---